Biography
Kissmedeadlydoll is a NYC based rope bondage lover and avid self-suspender. After discovering her love of rope as a demo model, she quickly began recreating and practicing ties on her own.. thus starting her foray into obsessive amounts of auto-bondage and suspension.
She is primarily self taught through trial and error, followed by many workshops & private lessons in the US and abroad. Nine years later she is sharing her love of self-suspending & tying others as a creator via her photography (aka the "selftie selfie"), showcasing her skills through creative rope bondage performances, and helping others safely enjoy rope bondage.
Doll is also a published photographer with a professional studio set up to accommodate creating your dreamiest fantasy. Themes can range from fetish fashion, light boudoir, to more explicit content creation. Of course she has a deep love for creating imagery around bondage, latex fetish, & bdsm themes in general. If you're interested in booking a photoshoot or rope specific photoshoot with Doll, please email for more details.
For examples of Doll's photography work, you can follow her Instagram @Kissmedeadlydoll / @kmdeadlydoll or her Twitter for less censored work @Kissmedeadlydol .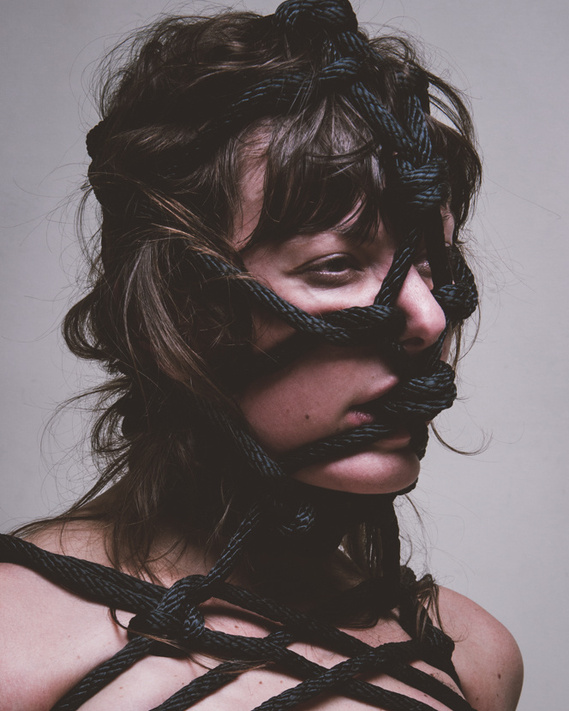 Education
Kissmedeadlydoll is currently offering in-person private lessons only. (NYC)
She can tailor your lesson to any level from first time touching rope to more advanced transitional suspension sequences. She teaches both self-suspension & partnered tying.
Email for more information.
Performance
Have an event you're planning and want something a "little different" for the entertainment portion?
Kissmedeadlydoll has been creating erotic rope performance pieces at events for over 7 years now. She also has a suspension rig that can be utilized if your venue doesn't have hard points available.
Parties she has been featured at include Dance of Vice, Torture Garden, Lust- NYC, Skirt Club, House of Yes, Paradise Club in the Edition Hotel, MoMa Ps1, & many more.
Collaborations
Doll is always open to collaborating with other artists... As a model, photographer, & rope bondage specialist for photo shoots, performances, videos, & content creation.
Please respect the fact that she dedicates a large portion of her time to developing her tying skills and doing it safely! Quality work comes with a day rate or an hourly fee depending on the size of the project.